Agaram InfoTech provides a wide range of CCTV cameras for both your domestic and business needs. We offer HD Quality Camera Systems, NSI Gold insurance approved installers, security systems tailored to suit your premises. Our CCTV camera installation in chennai also comes with remote viewing options for better security.
Agaram offers quite a range of Security Cameras to choose from
Types of Security Cameras :
Fixed
Pan/Tilt/Zoom (PTZ)
Virtual PTZ or 360-Degree
Types of Security Camera Housing :
Outdoor
Dome
Bullet
Discreet
Extra Features :
Resolution
Day/Night
Infrared
Varifocal lenses
Remote Zoom
Auto-focus
Wireless
Thermal Imaging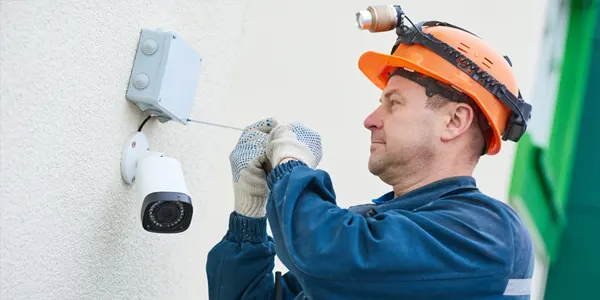 Agaram InfoTech has over a decade of experience in CCTV camera installation in chennai. We offer both commercial and domestic CCTV installations and have installed the solution for many clients throughout Chennai for whom we also perform maintenance.
Agaram InfoTech provides tailor made surveillance solutions and CCTV camera installation in chennai that fit the need of your business or home; we only provide the most professional hardware and reliable systems to reduce the risk of call-outs and equipment failure. Our maintenance plan is also tailor made to suit our client's commercial or domestic needs and our implementation is also customer-specific. So your wait to secure your business/home with the most reliable CCTV camera installation is over, choose the leader and be assured of the best-in class service.