Radio Frequency Identification (RFID) technology has proven to increase business value through cost-efficient, real-time asset tracking, asset monitoring and data reporting. Agaram, a leading RFID Solution provider in Chennai offers you RFID Readers/handhelds, RFID Tags, RFID UHF/HF/LF Solutions, and RFID Antenna. Provides the complete range of software and hardware required to automate your crucial business processes like Warehouse Management, Asset tracking, Fleet tracking, and Inventory management through the application of RFID readers/scanners and RFID solutions. Agaram RFID solutions automate the collection of information regarding the movement and location of assets, thereby providing better control of stocks or assets, with greater accuracy and reliability. Automate your business processes by implementing RFID solutions Chennai and gain more visibility and control. Improve the security of your premises by using RFID empowered access control system coupled with the advantage of Video Surveillance Solutions (CCTV cameras).
We are a complete solution provider of data collection hardware and software, and have been working with RFID solutions for several years. We are the most trusted RFID Solution provider in Chennai, installing the technology in non-traditional applications including :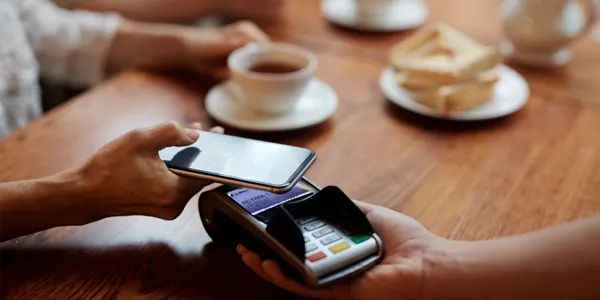 Inventory Control
Container / Pallet Tracking
Parking Lot Access Control
Manufacturing Line
Warehouse Management
Car Inventory Tracking
Fleet Tracking
Hands-Free Access Control
Hospital Resource Tracking
Airport Security
Agaram, the sought after RFID solution providers in Chennai offers trusted approach to tracking of assets, and security of your organization. With a dedicated and highly focused work force at helm we offer services starting from conducting free-site surveys, requirement analysis, ROI illustrations to detailed demo for complete understanding of the implementation. We support you all the way from hardware supply, solution implementation/integration to training and support.
So Embrace the future and make the right move by employing RFID Technology for your enterprise needs and reap these benefits :
Agaram's RFID devices come with a gamut of advantages:
Extended Read Range
Our RFID readers can cover up to 30,000 square feet of floor space.
Multi-Tag Capability
The tags employ anti-collision logic to assure each tag's information is read, even when multiple tags are attempting to transmit concurrently.
Compact Low-Cost Design - RFID solution providers India
Our exclusive patent pending design brings you the advantages of RFID technology combined with long life and low cost.
Simplified Installation
Our wireless device attachment capability simplifies the installation and interconnection.
The benefits of RFID solutions are proven but the implementation related issues can bother you. But with Agaram, the leader amongst RFID solution providers India, RFID implementation is both easy and cost-effective for our RFID Companies.
Agaram makes RFID implementation easy & Cost-effective
The primary challenge of implementing a RFID solutions is the study of factors and instruments in your campus that would affect the RFID tags and transmission of data. Agaram makes this RFID solutions Chennai process easy by a detailed Site survey conducted by an efficient Technical team which identifies and resolves all possible technical issues. The technical team provides recommendations for successfully deploying the RFID technology and determines the optimal locations for the physical installation of RFID readers and antennae, taking into account various deciding factors such as metal interference, power supply, etc.
Agaram deals with a multitude of scanners; Hands-free Scanners, Handheld Scanners, In-Counter Scanners to Industrial Scanners. So what are you waiting for, take the next step towards effective Asset monitoring, Inventory management, and your organization's security.
Agaram RFID Companies offers the latest and most efficient RFID Solutions devices from Honeywell, Zebra, DataLogic and many more :
RFID readers & RFID scanners with maximum RFID performance - RFD8500 RFID/1D/2D Sled, RFD8500i Handheld UHF RFID Reader Sled, MC3190-Z RFID Reader, RFD2000 UHF RFID Sled, RFD5500 RFID Reader, MC9190-Z RFID Reader, DS9808-R General Purpose RFID Scanner(1D, 2D, RFID, UHF RFID)
ZT400 Series RFID printers with exceptional print speed, registration and connectivity as well as USB, Serial, Ethernet and Bluetooth connectivity along with expanded RFID capabilities for our RFID Solutions.
High-Performance RFID Antenna - Robust AN440 RFID antenna, AN480, AN610 Slimline, AN620 Slimline, AN710, and AN720 models.