Inventory Management System – Track Your Sales and Orders Easily
The inventory management application is designed to easily track the inventory levels, sales, orders, and deliveries. It is also widely used in the manufacturing sector to create work order, bills, and maintain production related documents. This application helps to avoid overstocking and outages. This tool helps to efficiently organize inventory data, which was previously stored in hard-copy format or in the spreadsheets.
Agaram Infotech designs appropriate inventory management application that suits your individual business requirements perfectly. Regardless of an established business or the small scale business, we can develop the inventory management system that can simplify all your challenging tasks and save your valuable time, efforts and cost.
Key Highlights of Agaram Infotech Inventory Management System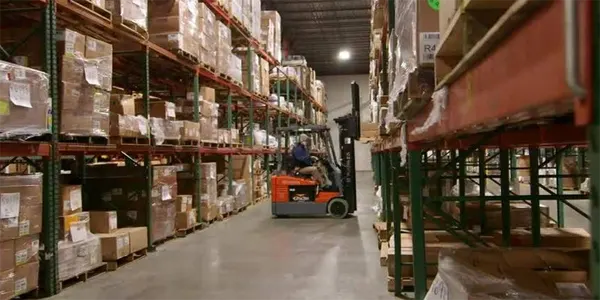 Provide audit ready software / hardware inventory details
Schedule system scanning to collect inventory data
Manage software licenses / compliance / category
Auto install / detect / block prohibited software in your network
Monitor software usage statistics
Automate specific event alerts including installation/ uninstallation of new software and removal of hardware
Our Featured Inventory Management Products
Agaram Infotech designs various choices of inventory management applications to suit different needs of different businesses. In this aspect, our range of products may vary widely as follow:
Supply chain management Software
Real-time inventory report
Complete inventory control
Master database of materials
Automated inventory management
Cloud-based inventory management
Order fulfillment for distributors
Advanced inventory
Complete procure-to-pay purchasing and more
Our inventory management system will enable to easily maintain:
Centralized record keeping
Sort / analyze item groups
Track fast or slow movement inventories / expiration dates
Fulfil orders without any defaults
Generate automatic alerts
Perform inventory valuation and stock adjustments
Control buffer stock and re-order levels
Manage multi-location store scenario
Easily Identify preferred supplier
Today the inventory and warehouse management becomes crucial for all businesses that strive to succeed in the competitive market. Integration of this system becomes essential to all types of businesses including service delivery, retail, wholesale, and other industries.
Benefits of Agaram Infotech Inventory Management Software
Besides various types of application we develop for your inventory management, our product offers ample benefits to your business and to highlight a few, here follow;
Allows centralized storage of data and thus ease data management from various stock locations
Supports efficient stock operations
Helps to enhance sales productivity and thus gain more customers whilst minimizing human errors
Enables in-time delivery, which is important for business growth
Helps to adjust order frequency
Eliminate the need for hidden costs and thus achieve more happy customers
Easily integrate back-office systems
Supports accurate business planning and forecasting