Success Stories - 2016
At the threshold of the New Year 2017, we, at Agaram InfoTech are inclined to look at our achievements in the year gone by. 2016 has been a memorable year for us. It has been a journey marked with several milestones that we achieved while extending exceptional services to our esteemed and valued clients. During the course of the past year, we were presented with the opportunity to offer our innovative services to a diverse clientele that ranged from sports, manufacturing, automobile and oil and gas sectors. The services that we provided were unique and matchless, which helped our clients to achieve their organizational objectives. We were also able to achieve our organizational objectives where one of the objectives pertained to client satisfaction and clients have commended us for a job well done. We present a glimpse into the distinctive services we offered to a diverse clientele and outline how our services helped them to achieve their objectives.
Sports
Tamil Nadu Premier League (TNPL)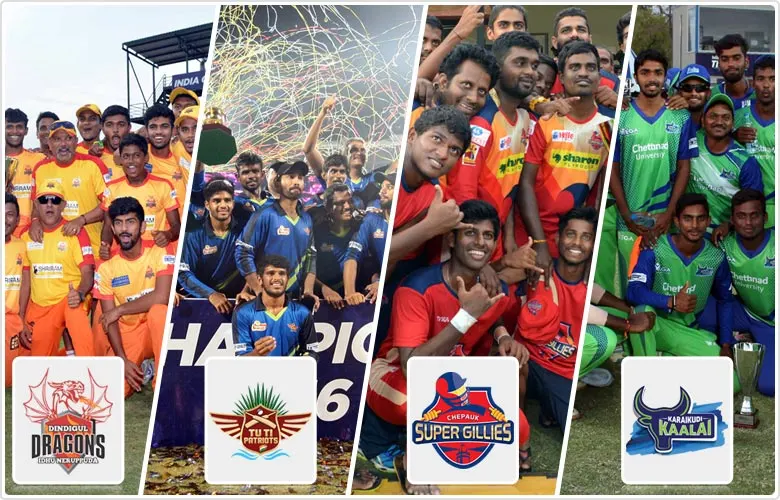 Agaram InfoTech extended support to several teams that participated in TNPL. Teams that we supported included; Dindigul Dragons, Karaikudi Kaalai, Tuti Patriots and Chepauk Super Gillies amongst a few. The services we offered pertained to creating and designing dynamic websites that helped the teams to establish an online presence. In addition to creating the website we also undertook periodic maintenance of the website which ensured that the websites performed optimally and could be accessed with ease by visitors. Software solutions were also extended to the teams which were immensely beneficial to the respective team coaches. We provided Cricket Analysis Pro (CAP Match Analysis) software that analyzed the performance of the players from their own team as well opponents. The CAP software facilitated the coaches to capture the live HD video and real-time data which was instrumental in analyzing the performance of players and understanding areas for improvement and plan their strategy against the opponents.
BCCI Indian Team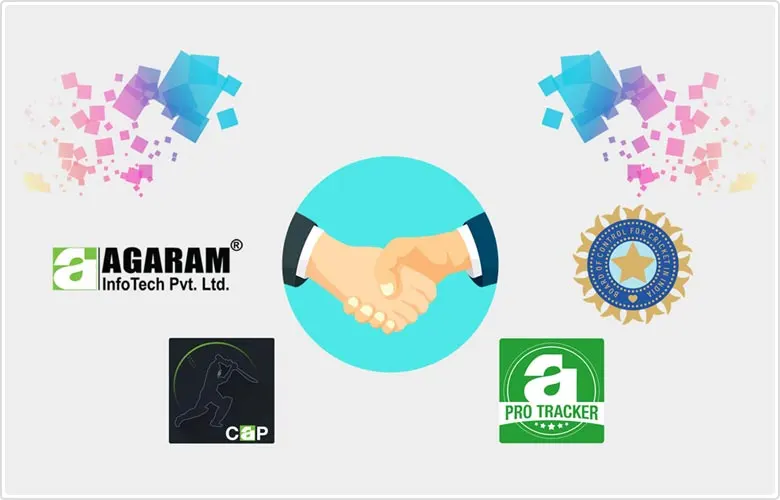 Agaram InfoTech facilitated the BCCI with the CAP software and Alpha Pro Tracker (APT) application thereby extending interactive and intelligent backend support services. The CAP software enabled BCCI to analyze the performance of the team as well as opponents and identify the scope for individual player improvement. The APT application, on the other hand, is particularly beneficial for BCCI as it facilitates them to monitor the on-field and off-field indicators and risk factors and keep a track on various individual aspects like the dietary pattern and psychological status and the players' historical performance from various format. The combined use of CAP and APT software presents the BCCI with data related to player performance and helps them to identify the scope for player burnout respectively. With the use of CAP and APT software, BCCI was able to initiate steps to enhance player performance and take preventive action to reduce instances of player burnout.
Uttar Pradesh Cricket Association (UPCA)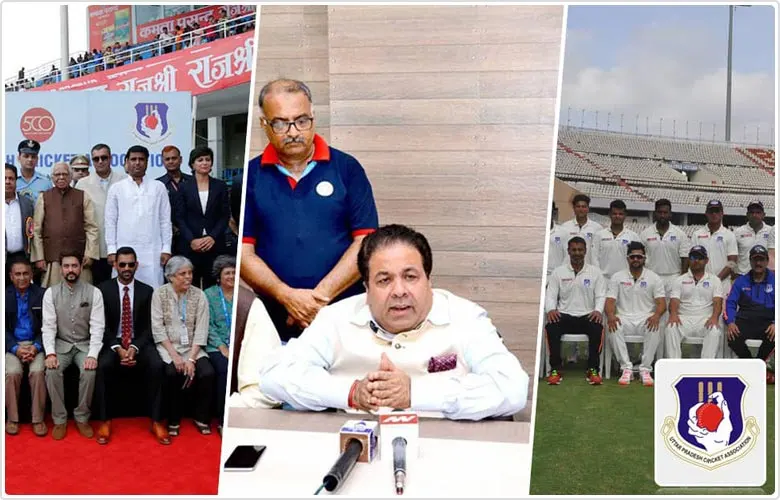 A major crux of the services offered to UPCA revolved around IT operations where Agaram InfoTech helped them with the maintenance of their website and other IT related activities. We also extended software solutions to UPCA providing them with CAP and APT applications along with their association website. UPCA gained immensely from our services with the new interactive website and periodic website maintenance helped them to keep their website up to date with the latest technological advancements and enabled them to take regular backups thus ensuring optimal performance at all times. Our software solutions facilitated UPCA to undertake performance analysis of players and helped them to track individual aspects of players which enabled them to improve player performance.
Manufacturing
Seoyon E-HWA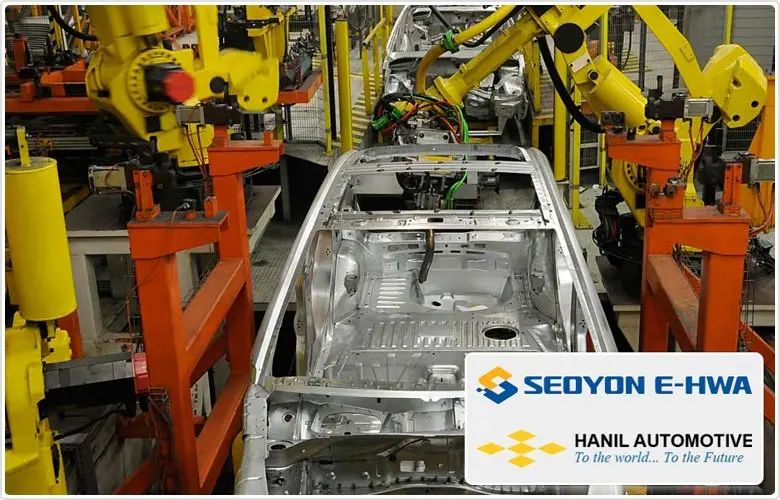 Seoyon E-HWA, a major player in the automotive sector is involved in manufacturing specific components for Hyundai, Volkswagen and KIA motors. With a view to streamlining their manufacturing process, Seoyon E-HWA approached Agaram InfoTech for ERP solutions. Since Seoyon E-HWA is in the manufacturing sector, our focus was to help them streamline their supply chain activities and efficiently manage their inventory and electronic documents. We provided them with a customized ERP solution specifically structured to meet their requirements. ERP solutions provided by us were used by Seoyon E-HWA effectively and facilitated them to realize their operational objectives.
Oil and Gas
SBC Kuwait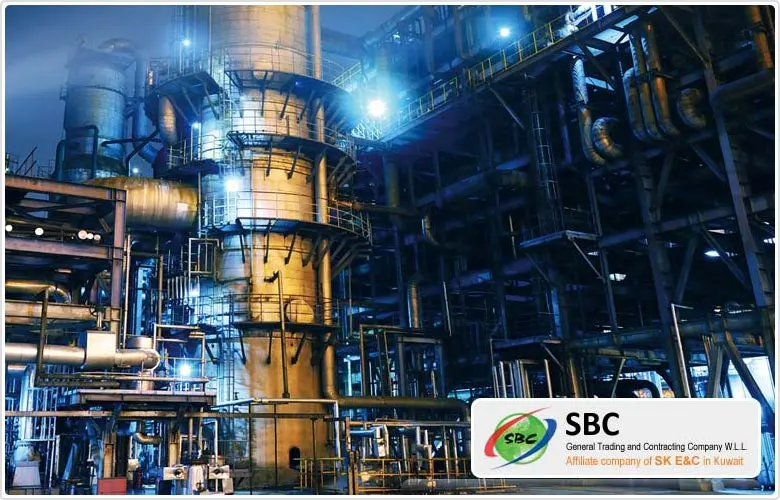 SBC Kuwait is engaged in the Oil and Gas sector and offers services that involve contracting and sub-contracting work for mechanical, civil, electrical, instrumentation and general trading work. Knowing the high-pressure Oil and Gas sector and the complexities presented during operations, Agaram InfoTech extended an ERP solution that helped SBC to operate efficiently and meet the changing demands of the sector. ERP solution provided by us offered SBC with flexible options, enabling them to streamline their process. With the help of integrated modules and dashboards, SBC was able, to sum up, complex information in a manner that could be easily comprehended. This helped them to improve their operational procedures to a great extent.