Bring all Vehicles within Your Control with Vehicle Management System
The Vehicle Management System with its friendly features makes the application easier and highly usable on daily basis. This system comes with both mobile app and web portal versions to ease the need of the users.
Agaram Infotech with the core focus of providing a precise solution develops the vehicle management system to suit every individual need of our clients. The main objective of this application is to make the user's task easier by enabling easy maintenance of the renewal of insurance, services due, revenue licenses and other elements involved.
Key Uses of Agaram Infotech Vehicle Management System
Our Vehicle management system is also designed in a customizable way to enable maintain the track of the following in an easy way:
Fuel management
Alert / Pop-up services to the users mobile
GPS tracking
Fleet management and more
This system for vehicle management will provide the complete details required for perfect maintenance. It will also include the details of breakdown service contact, particularly based on the geographical locations, which will enable the user to easily locate the nearby service centers.
Added with, it also reflects the next service date as a reminder sent in the form of SMS to your mobile phone. Undeniably, our application will overall increase your user satisfaction alongside increasing the sales to the Service Centers that are tied up with your business.
Main Features of our Vehicle Management System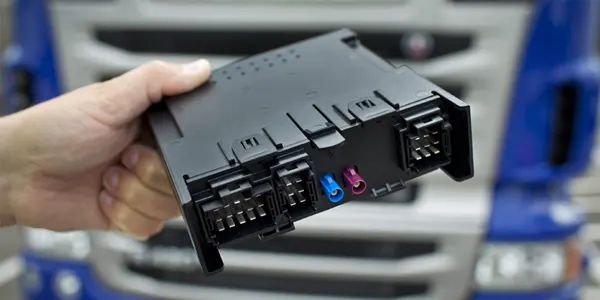 Here follow a few main features of our Vehicle Management system, which may make your decision of installation reasonable and worthwhile;
Complete database of customers
SMS alerts for Service reminder
Promote Service Center
Maintain Service records
Customize the report according to business requirements
Develop operational expenditure model
GPS tracking
Why should you choose Agaram Infotech Vehicle Management System?
If you are specific about choosing an effective vehicle management application, then here are a few valid reasons why you need to choose our product:
It focuses to eliminate ground level problems of the business process.
It gives solutions for every challenges faced by end-user and top-level management.
It provides comprehensive platform to unlimited vehicle and driver management.
It delivers instant information on vehicle fitness and fuel tracking.
Fastest and real-time tracking of Goods movements through web.
It helps to get real time alerts and notification on email and SMS.
It gives historical data and reports on single click.
Optimized control on vehicle and driver allocation.
It enables to get trip wise profitability management.
To elaborate the best highlights of our Vehicle Management System that may further ease your work and improve the performance, here follow:
It supports easy financial management
Inventory management
Spare part management
CRM / Time clock
Service management
Mobile device compatible
Vehicle warranty management
Multi-inventory management
Service scheduling / service packages
Insurance financial management
Standard time catalog integration
Spare part catalog integration
External service management and more
Our Vehicle Management system is designed to meet your complete requirement of auto management, which by other term boost your performance, sale, and revenue. Through our advanced solution, we enable you to expand your business investments and grow seamlessly in your competitive industry.
Regardless of the complexity and challenges of developing the most advanced vehicle management system, we welcome your inquiries and requirements. We are ready to meet your expectations in a precise way as you desire.