Visitor Management System for Safety and Security
Why do you need a Visitor Management System?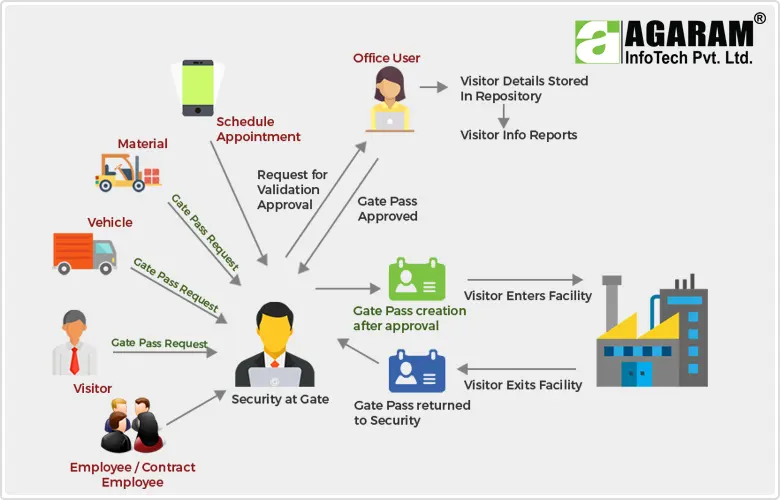 Violence at workplace, industrial espionage, global terrorism, professional enmity and growing gun culture threaten the security of human life and property around the world. All these are not happenings blown up or rarely occurring distant incidents and here's why we say so -
India's retail industry has topped the Global Retail Theft Barometer survey for 2010 & 2011. When considered as a percentage of sales shrinkage (loss of stocks because of thefts by customer, employees and supplier) amounts to 2.38 %, costing local retailers Rs. 3,470 crore.
Statistics indicate that around in 2,632 cases of robbery and theft have been reported in 51 banks of India resulting in a loss of Rs.180 crore in the last three years 2014-15 to 2016-17.
A seven-year-old girl was abducted from her apartment complex near Mangadu, Chennai, TN on Feb, 2017. Latter the child was found abused and murdered near the area. The mishap occurred while the child was playing in the complex while her parents had gone for shopping.
Apart from these the growing incidents of shootouts in many schools across the globe have placed the security of students as the top most priority of school authorities. Randy Braverman, director of campus safety at Oak Park and River Forest High School in Oak Park, Chicago, Illinois sums it up. "You don't want to let sexual predators in, angry ex-spouses or others with no legitimate business. You need to have some way to check visitors". The verdict is loud & clear "Visitor Management System for Safety is a definite requirement".
Is Visitor Management necessary for Small / Medium size enterprises?
What we had discussed earlier may be concerns related to public organizations or larger facilities however visitor management is of great importance to enterprises of every size, for these scalable solutions offer great value for organizations of all sizes be it Big, Medium or Small. It operates with the basic goal of ensuring workplace safety through
Controlling access to the premises and being aware who's in the building at any given point of time.
Accurate and quick capture of all the required details of visitor like their personal information, business cards, signature, picture, etc. Else all the required information can be ported from just one of their document like driver's license.
Authenticating Visitor's ID or credentials & performing distinct security checks in reference to the pre-defined watch lists.
Creating one-time-use visitor badges which contain the visitor's photo, name, affiliation, host name and authorized areas of access
Maintaining the complete database of the visitor passes issued along with its expiration time
Tracking the exit and entry of vehicles in the organization. Keeping track of their wait time and usage, etc.,
All these activities are an integral part of an efficient Visitor Management System.
Why is an Automated Visitor management system better?
For Faster, efficient & highly reliable Security Checks - Security breaches occur rarely when an automated visitor management system is put to use. Information written in the logbook can be illegible, in accurate or false. Visitors may ignore to sign out while exiting the facility and may retain the gate pass issued to them . They can latter misuse this to gain entry in the premise and gain access to employees, restricted areas, equipment, compounds or proprietary data. In the automated system visitors can be pre-registered electronically and appointments can be fixed earlier. The automated system can be integrated with your existing email system in the organization and can be used to set up meetings and maintain attendee lists. Automated systems are quick and can handle multiple visitors simultaneously. The system seamlessly captures the details of the visitor including their Bio-Metrics and provides gate pass with these information. An integrated camera captures the image of the visitor and this is included in the gate pass issued to them. At any point of time the gate pass held by a visitor can be validated to be the correct one with this information. These system issued passes also go through an authorization process by a senior personnel of the firm who validates the visitor's personal information, reason for entry and authorizes the issue of gate pass to the concerned person. Hence system generated gate passes cannot be manipulated easily and offer high level of security. Automated Visitor management system has a repository of visitor information and can provide any required report for analysis at any point of time.
To Monitor & control Vehicle movement in your premises – The system records and maintains the repository of all the vehicle movements in your premises. Vehicles which carry raw-materials in to your organization need to obtain a gate pass at the entrance, there the vehicle details and its entry time are accurately captured and same validated on its exit from the premise. This provides information about the time that vehicle had spent inside the building and also helps to keep tab on the unauthorized loitering of vehicle, and maintains a check on the time spent on loading-unloading and helps monitor the productivity of the manpower involved.
The applications of Visitor Management system
Benefits of Visitor Management at School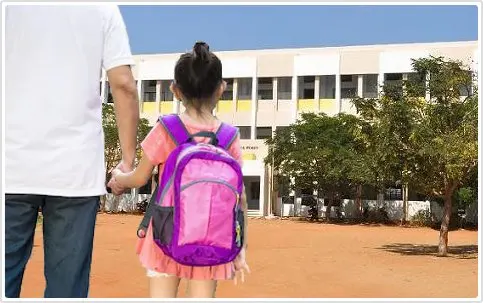 Allows users to download child abusers, sexual predator registries & validates the visitor information against it.
Prevents entry of already logged Offenders.
Ensures that every child is only entrusted to the appropriate parent or guardian.
Only authorized visitors are allowed inside premises.
Prevents incidents of School Violence.
Ensures safe evacuation of the kids at times of Emergency like fire, floods or terrorist attack.
Why do you need Visitor Management at Hospitals?
Prevents the incidents of newborn babies lifting from hospitals and also unintentional swapping of babies.
Prevents theft/loss of medical supplies, hospital instruments, drugs or sensitive patient information.
Maintains the balances between providing broad access to patients and at the same time ensuring the safety and privacy of patients and visitors.
Maintains a repository of patient's visitor for future reference.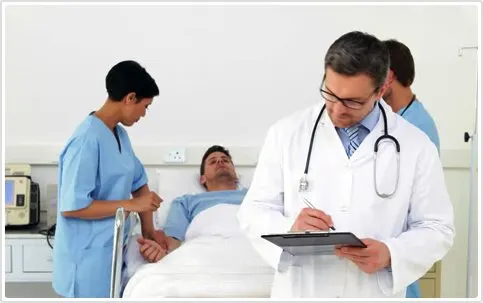 Secure your Manufacturing plant with Visitor Management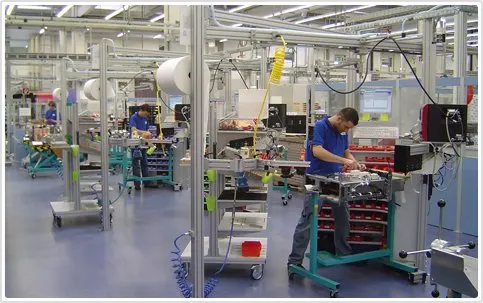 Based on the purpose of visit, access to the visitor is provided only to specific zones to ensure safety of critical & sensitive manufacturing data.
In case of emergency, health and safety personnel can use the system and provide alerts to all checked- in visitors and employees via SMS / email to ensure safe evacuation.
Precision tracking of employee working hours, utilization of Organization Vehicle.
Efficiently tracks the Inward / Outward movement of Materials through effective DC tracking.
Visitor data can be saved and retrieved for future reference & use.
Visitor Management finds inroads into Police Station
Helps senior officers keep a tab on the activities in the police stations under their control.
All activities and complaints registerd are digitally captured ensuring action from related police officals.
Eliminates inaction and delyas in attending complaints submitted.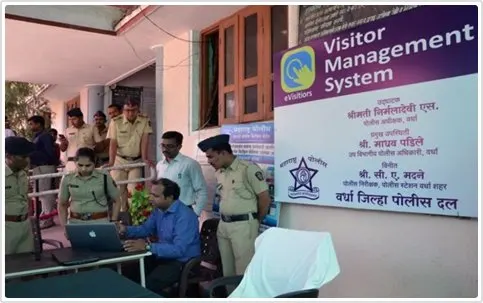 Visitor Management for Safe Apartment Complex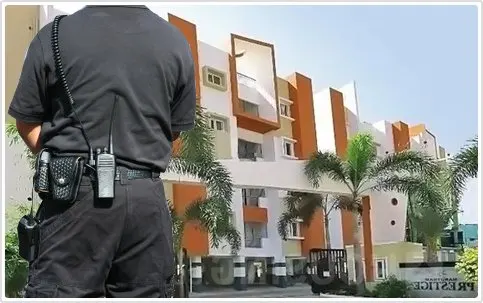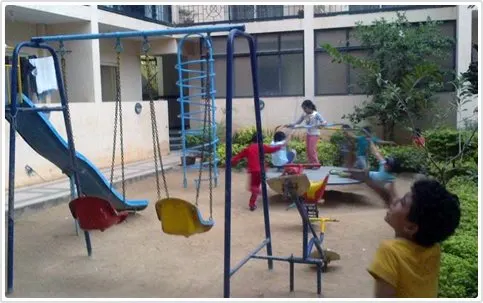 Captures contact details of visitors to the premise, stores the data along with their photos and enables effective monitoring of their movement.
Visitor information can be validated against the details of impostors & offenders registered at the local police stations, prevents the entry of known offenders in to the complex.
Eliminates incidents of theft of goods, water, diesel, etc., through complete scanning and data capture at the security gate. In case of an untoward incident this recorded data ensures quick and easy location of the culprit.
Residents can obtain real time notifications of visitors coming to meet them and this information can be passed on to them through Mobile Phone, even if Intercom is down!
Residents can immediately intimate the security, neighbours at times of emergencies and get immediate help.
Helps to maintain the accurate attendance of the maintenance staff (electrician, plumber), association staff, and resident's helpers (Cook, Maid, Nanny, Driver).
Securities operate easily without having to carry the huge manual registers, and get the job done with just the application in PC or as a mobile App.
Efficiently tracks the movement of vehicles in & out of the premises including water tankers, movers & packers.
Ensures the safety of residents especially that of children who can freely move around the complex without any fear.
How to select the best Visitor Management system for Safety?
The basic purpose of a Visitor Management system is the important task of tracking visitors in your premises. However an advanced Visitor Management System offers multiple features like logging of visitor arrival time, their length of stay in the premises, their vehicle details, etc. It also permits their access to only specific areas and also screens their information against publicly available data of criminals / offenders provided by the local police. This highly beneficial application has a wide range of application ranging from factories/manufacturing plants to warehouses, hospitals, schools, and even police station. For example in a manufacturing unit every visitor to the factory is screened, personal data & purpose of visit registered, visit approved, gate pass issued and gate pass retrieved during check out. Factories are governed by strict rules when it comes to sensitive data and security protocols. The visitor management system permits the manufacturer to provide the visitor access to specific zones based on their purpose of visit. Apart from this, there are management reports for visitor analysis, emergency evacuation reports and security alert reports. A workplace environment which provides its employees an environment of safety and comfort ensures maximum productivity from them which results in better performance and success.